Take our quiz
Unlock the Power of Thermal Spring Water
Let's get to know you and your skin so we can discover your customized skincare regimen
Explore Your Skin Solution
Why Avène
Dedicated to sensitive skin based on pharmaceutical heritage & dermatological expertise
Spring Origins
The Spring has been soothing skin since the 1700's when its curative properties were discovered.
#AvèneHope
Skin conditions can impact quality of life, but there is hope yet.
Spa Heritage
The Hydrotherapy Center helps 3,000 patients annually for various skin conditions
Science Formulated
Avène rigorously tests every formula with the utmost stringency to ensure safety and tolerance.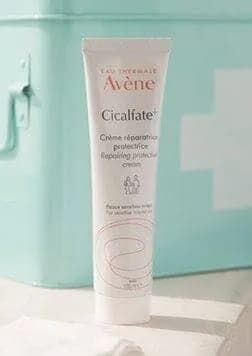 Doctor Recommended
Recommended by Dermatologists Worldwide.
AVÈNE THERMAL SPRING WATER
transformativesoothing
I am water
efficacyhealing
Originating as pure rain mixed with sea-spray rich in mineral salts, our water makes its 50-year journey through the Cévennes Mountains in Avène, France.
THE HEART OF AVÈNE
Discover the journey of Avène Thermal Spring Water and what makes this Water and its properties so unique.
The sun's rays are everywhere — even indoors, exposure to UV rays can occur. This can cause damage such as sun burns and premature aging every single day.
While there is no cure, you can manage Rosacea symptoms with a proper routine and by avoiding known triggers.